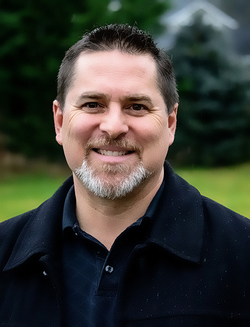 Complete advice on Buying, Selling and Financing residential real estate.

Jase started originating mortgage loans back in 1993 while obtaining a Finance Degree from Linfield College. Jase opened Cascade Home Sales and Loans in 2005 to offer a better and more complete real estate experience after being a top mortgage producer for four different national lenders. The Cascade Team is a small group of highly experience experts that truly believe in putting the needs of their clients first. Their team's extensive experience in this industry enables them to run a more efficient office that produces a very transparent and stress free transaction providing additional choices that saves their client's time and money.

"Helping others to buy, sell and finance real estate is what drives me and dealing with the unique challenges along the way. Today there is no shortage of challenges in the real estate and the mortgage industry and I believe the constant changes and having the ability to overcome them are what keep me excited about this industry. My focus today is on helping my clients to buy and sell residential properties. With my team looking out for you and your complete transaction you are much more likely to achieve success with less headaches and stress. I look forward to helping you with your next real estate transaction."

Finance Degree from Linfield College
Licensed REALTOR, Mortgage Broker
Closed over 2000 real estate transactions
Owned over 10 rentals at the same time
Accomplished and Under 40 Class of 2011 - VBJ
Crown Financial Ministries Certified Instructor
Master Falconer and Paraglider P2
Father of 9 - 5 boys and 4 girls
Lic # NMLS -73394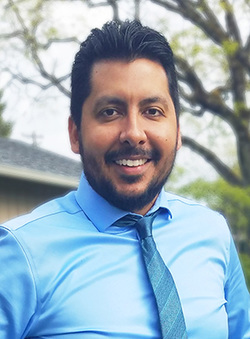 Josh comes to Cascade as our new Realtor and Marketing Director, from a carrier history and degree in graphic design and marketing. Primarily working with packaging design and brand identity building. He's spent the last decade working to help companies sell their products and build their brand names, through market research, target audience directing, and beautifully built aesthetics. Combined with Josh's passion for serving his community, whether buying or selling, he can put his history, talents, and passions to work for you and your real estate needs.

Josh is a native to the Northwest area and knows the area well. Enjoys the outdoors and exploring the Columbia River Gorge with his three kids and family Golden Retriever. He also enjoys cooking, art, playing the drums to his favorite songs, and being a dad.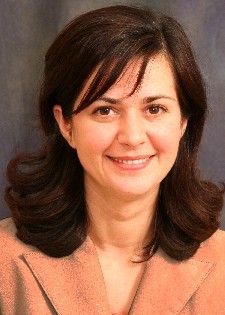 I can offer more than 15 years Real Estate experience, great knowledge of market & local neighborhoods, excellent interpersonal & listening skills.

Proven ability to sell through objections. Had closed a lot of short sales listings as well as over 45 regular listings. I also have experience in closing REO/USDA /Columbia-non-profit/ 203K rehab transactions. Great experience working with the first time buyers.

I have remarkable ability to operate in a fast-paced, highly dynamic environment. I am very fortunate to be able to work at what I love to do.

Let me help you to sell or purchase your next property.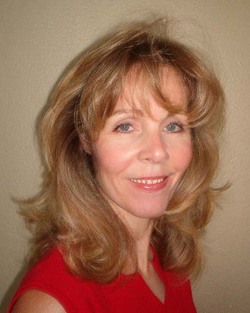 Jessie was born and raised in the Northwest. She began her real estate career over 26 years ago while living in Oregon. After moving to Camas WA in 2002, she obtained her Washington license. Since that time, she has been professionally assisting buyers and sellers across Clark County.

Jessie believes in, and delivers a high level of customer service and integrity. She listens carefully and works hard for each and every client. Whether you are a first time buyer, or empty nester downsizing, Jessies' goal is to ensure your experience is as smooth, and enjoyable as possible. She will walk you through every step of the way, from loan pre-approval to closing.

The majority of Jessies' business comes from repeat clients and referrals, which is a testament to her level of service and commitment to every client/customer she represents.

"My business tomorrow is only as good as the service I deliver today"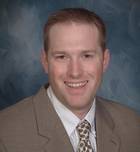 Hello,

Jase Stefanski and I have worked together since 2002, with a combined 40 years of experience in the real estate industry and over 2000 closed transactions.

Our goal is to make sure that you have one of the most seamless real estate transactions imaginable, while truly helping you determine what is in your best interest and further to help you get it.

Having our own real estate and mortgage loan office working together, we are able to offer you superior service by having more control over the processes involved. When it comes to buying, selling and your financing needs, we do the fundamentals right while dealing with the complete transaction.

When it comes to financing, we really believe in treating all of our clients fairly and we work very hard to earn your trust by exceeding your expectations. Our primary goal is to have long term clients that know we are doing our best for them, and in this constantly changing business environment you really need experience with integrity to guide you through the process. We care more about our relationships than our profits and we look forward to being your life long friend and advisor.

First class advice, five star price, exceptional customer service...

Call or come see us today and let Cascade Home Sales & Loans Help You Live Well.